And, No, These People Are NOT Smarter Than You!
Now, I know for a fact that these people aren't smarter than you, that they aren't "luckier", and that they didn't have more money when they started than you do right now.

And how do I know all of this?

Because I'm one of them.

When I started out, I was flat broke.

In fact, I'd just lost my job.

I found myself with no paycheck, no savings, and no safety net.

Spin the clock ahead to where we are today, and I'm seeing sales like these pour into my account: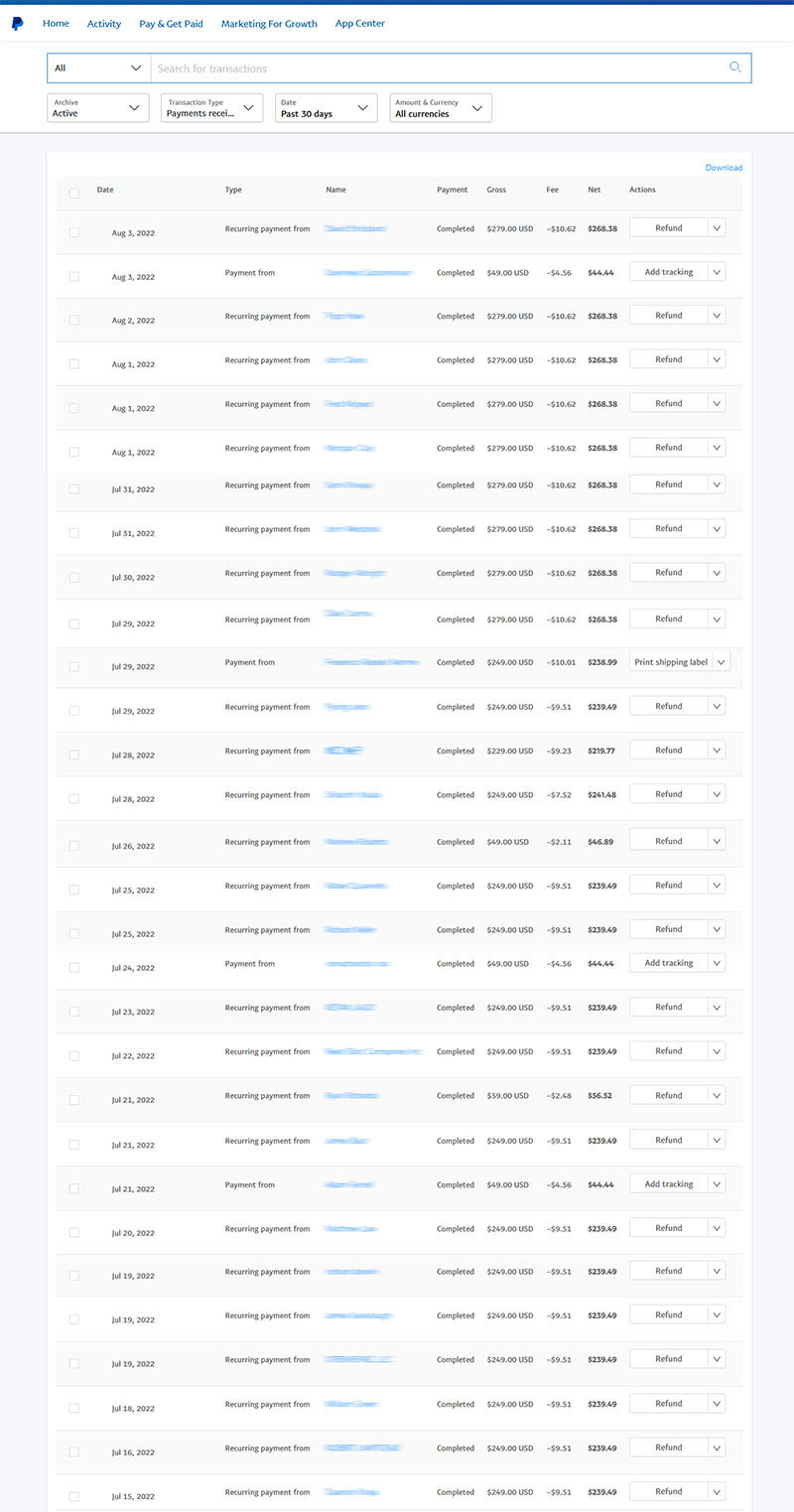 Suddenly I find myself making thousands per month while working just a few hours a day on my website.
No more nasty commute.
No more overbearing boss or rude customers.
No more stressful deadlines or having to work late.
I can wake up when I want, and work as much or as little as I'd like.

And the sales just keep rolling in.


But I know this isn't the case for everyone.
In fact, most people's online businesses fail because they don't have a template or system to follow.

And even the ones that do have a system to follow often make the biggest mistake of all by choosing the wrong niche to be in.

After all, you can do everything else right, but if you choose the wrong niche ...your efforts are doomed from the start.

And that's where most people go wrong - when it comes to picking a niche.

They either pick the wrong niche completely or they choose a really competitive one and they can't figure out how to get traffic to their website so they can make money.

In either case, they never get the results they're after.

But if you have a guide to follow and choose the right niche - the sky's the limit!
Because once you have a website up and running, you have access to customers from all over the world. It doesn't matter whether it's night or day!

There's just something about waking up and seeing that more money having come into your account overnight that makes mornings a lot better.

Can you imagine how that feels?

Going to bed and waking up to find that you've made money while you were sleeping?

All the while your little website is out there on the old Interwebs ...ready to keep making sales for you throughout the rest of the day, as you go about your business...

I can tell you exactly how that feels...

...it feels like freedom.



No more wondering about the economy or whether you'll have a job any more.
No more putting up with your boss or your lousy commute.
No more missing out on time with the family, and no more feeling like a broke failure.

It's an incredible feeling of security, and it's about the only way you can get ahead.

Sure, you could try to work an extra shift or get a part time job ...but at the end of the day there are only so many hours you can work in a day.

But when you've got a website online, you're no longer limited to the number of hours you have to work. It's one of the fastest & least expensive ways that you can use leverage to finally get ahead.

With that said, it will only work if you know how to set your site up properly, and how to choose the correct niche.

But I can show you how to do just that.

I've gone back and documented the steps that I've taken so that you can get a website up and running with minimal time & effort.

(In fact, I even share with you a great resource where you can get other people to do most of the work for you - if you'd rather go that route.)

I've gone through it all, simplified everything
& compiled it into 4 simple manuals that will show you how to: